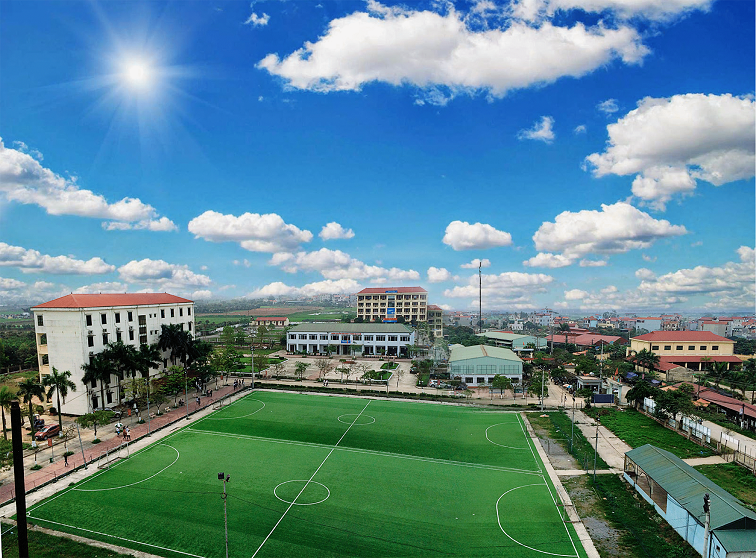 Welcome to Hanoi College of Technology and Trading – the prestigious training institute in Technology – Engineering, Economics – Trading – Tourism and Medicine – Pharmacy…with 28 different training fields, providing 1500-3000 hi-quality staffs each year to contribute to the development of the country.
With the experienced and qualified teachers, the college recognized as one of the institutes in the system of Colleges with the best teachers by the Ministry of Education and Training; With teaching methods associated with reality, the harmonious combination in teaching of the teachers of the college and management staff with real knowledge of the enterprises, organizations, and agencies, the students of the college are always equipped with the best knowledge to the economy and society.
We will make every effort to ensure that we can contribute positively to higher education in Vietnam, to develop Hanoi College of Technology and Trading become to the leading college in Vietnam in training quality and scientific research with hi- applicability.
Our Mission: Training multi-fields, multi-level with the goal of providing hi-quality human resources, meeting the needs of domestic and foreign labor markets.
Our Vision: By 2020 – 2025, the college will become to one of the leading vocational education institutions in Vietnam, promote international integration for technology transfer, exchange teachers, consider the cooperation with enterprises is key task in training and supply of labor.
Our Motto: With the orientation of sustainable development for catching up new trends, the college builds the model closely linked with market demands. Thus, the college involves in the supply chain of human resources as the provider of high quality human resources to students through the training of students.
At that time, enterprises become the partners for ensuring the output and supporting the college in training ad connecting the employment demands.
DOWNLOAD OUR BROCHURE