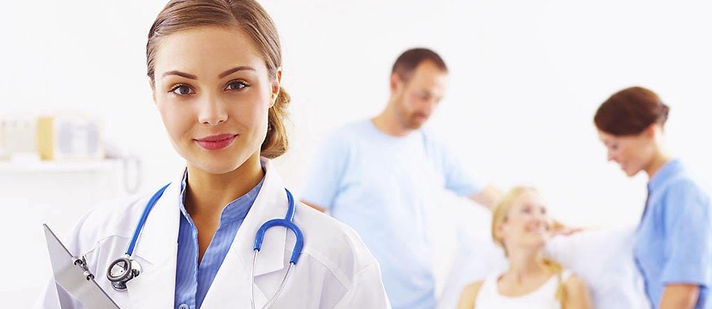 OVERVIEW
Mission: Health care faculty has 3 fields are Pharmacy, Nursing and Physicians, is the main faculty of the college in the development strategy, with the mission of training skilled health professionals, and providing human resources for hospitals, health facilities in the country and foreign labor markets: Germany, Japan… With well-equipped equipment and highly practical training programs, the college not only provides orientation for students at medical facilities in the country, but also to provides hi-quality human resources for Germany, Japan, Europe.
Training goals:
Our goal is to train hi-quality medical professionals who trained in standards with modern facilities and leading professionals of the industry. Output standards of students based on an analysis of the actual needs of health facilities at all levels and trends of development in the future of the medical – pharmaceutical industry.
Curriculums for training is the system of  knowledge from the in-depth research of senior staff with practical knowledge, combined with advices from experts and leaders from major hospitals in the country. Therefore, the program is highly general and focused on jobs of each industry, helping students more confidence and capacity to meet the increasing demands of the Medical – Pharmaceutical industry .
Achievements:
Health care (Pharmacy, Nursing and General Physicians) is one of the key industries in the goal of the development of the college with largest number of students, providing over 1,000 skilled

 

nurse and physicians each year for medical facilities in the country.

International education programs bring many opportunities to study for students in developed countries such as Germany and Japan …

With a well-developed investment strategy and experienced and prestigious partners in the industry, we believe in becoming one of the leading training institutions in providing hi-quality human resources for the industry.