On the afternoon of December 3, 2020, Hanoi College of Technology and Trading, Faculty of Information Technology held the second graduation project defense ceremony for students of Course 11 in Information Technology.
Graduation Project Defense Ceremony – Information Technology K11 (Phase 2)
Attending the ceremony, there were Mr. Doan Minh Duc – Vice Rector, Dean of Faculty of Information Technology; experts in the field of IT; along with teachers from the faculties, departments, professional departments and students participating in the defense of the graduation thesis.
In order to increase the opportunity to exchange and learn as well as respond directly, the Council invited teachers with extensive experience in the same field to attend and evaluate the project, including:
Project grading committee
Mr. Nguyen Minh Duc – In charge of training NIIT ICT Academy
Ms. Vu Kim Thoa – In charge of teaching at NIIT ICT Academy
Mr. Phung Minh Hung – Officer of Thien Hoang Company
Mr. Lai Duc Chung – Head of the Department of Expertise in the international programmer training system of Bach Khoa Aptech.
Mr. Nguyen Thanh Luan – Lecturer at NIIT ICT Academy
The project grading committee consists of teachers with extensive experience in the field of Information Technology
In the process of defending the project, the students showed confidence, a good understanding of the research content and presented it in a coherent and clear manner.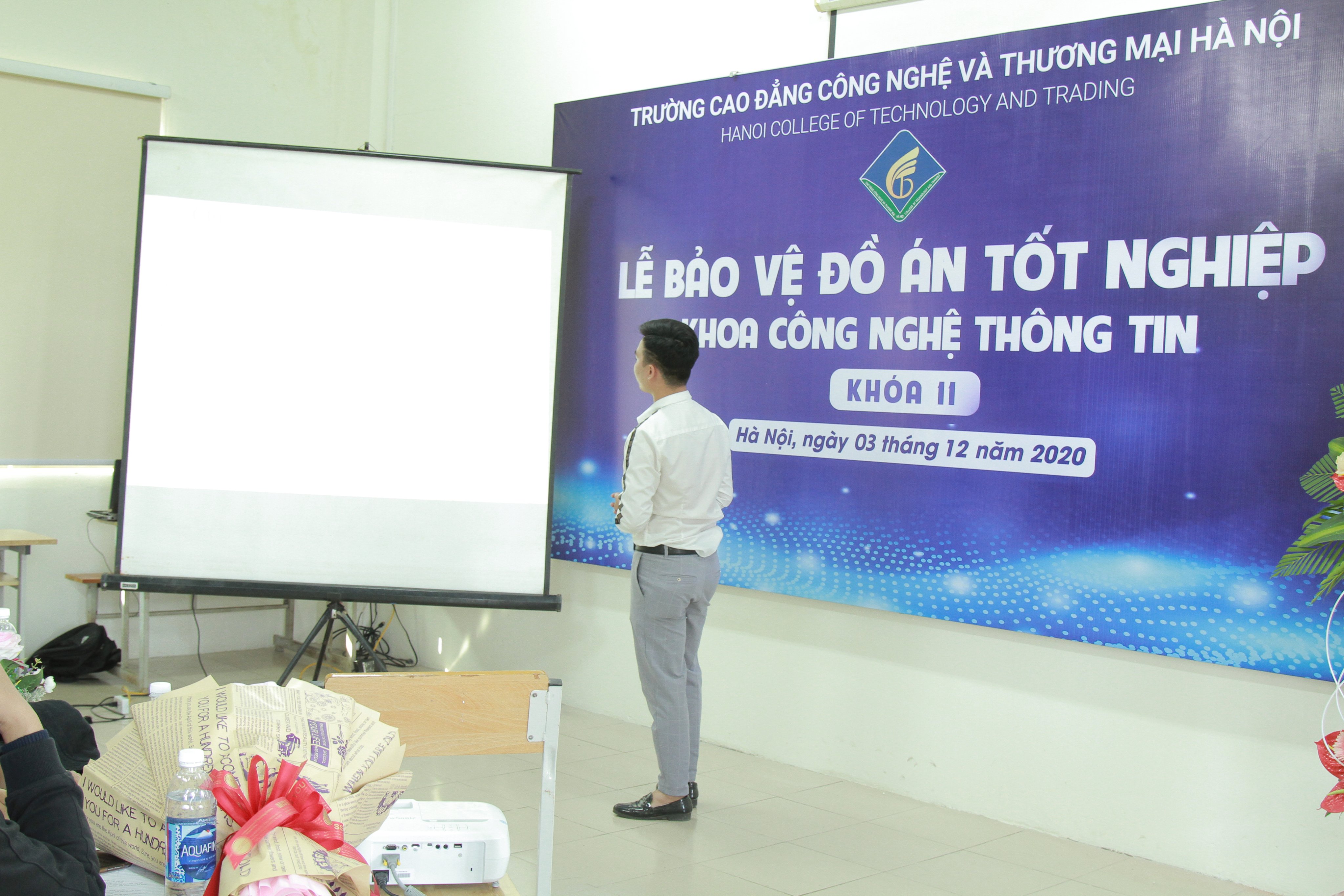 Most of the questions raised by the Project Judging Committee were answered well. That shows the knowledge, serious investment in researching and developing the topic, the ability to work independently and the ability to collect and synthesize the knowledge that they have learned during the time they study. practice and practice at school.
I wish you will  success with the knowledge you have learned in school, will accumulate a lot of experience and let your creations have the opportunity to fly high and fly further.